Netflix's Original "The Rain" reached its season 2 finale in May 2019. After a year gap, the followers of the show are expecting the Rain season 3 soon. But, has Netflix decided to renew the show for a third installment yet? Well! After the cancellation of Spinning out very rapidly after its single season only, Netflix's renewal process is questionable. But, don't worry because rumors are, Netflix has decided to release the Rain season 3 as the finale of the series. The main question stands, "will it be worth seeing?" let's find out some juicy details in this reading: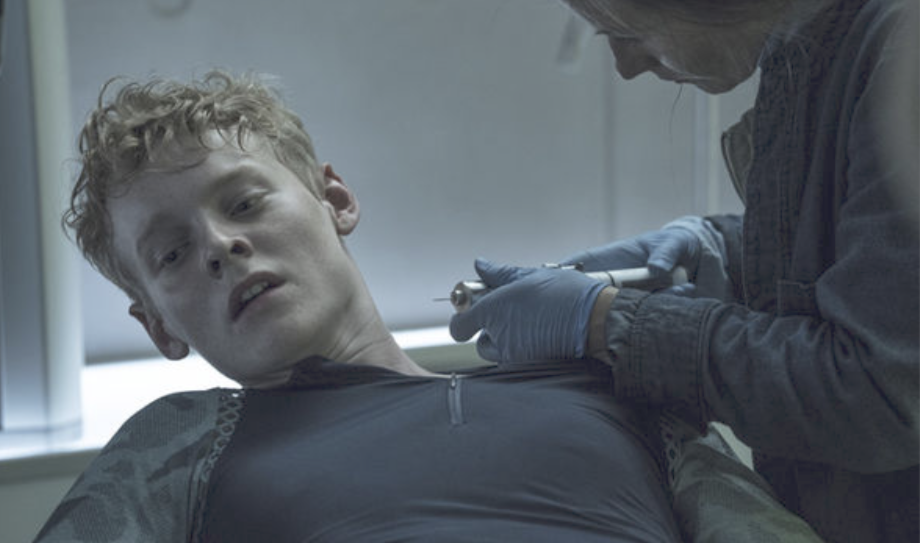 To begin with, The Rain is a post-apocalyptic drama that begins when Scandinavia encounters a complete wipe-out because of a virus that may or may not has accidentally gotten out. Danish Siblings lived six years in a bunker but now they are eager to get out and find their father. Will the virus kill these siblings too? Or, is there hope for humanity to recover in Scandinavia? To find out what the Rain on Netflix today.
Moving on, the Rain TV series received over 80% audience rating on Rotten Tomatoes. Moreover, the good news is the Rain season 3 is due for its release in 2020. So, is it coming soon or are there chances of delay due to coronavirus widespread? Let's find out:
What is "The rain season 3" release date?
Latest Update Hours Ago: On June 17, 2020, Netflix released "The Rain season 3" Date announcement trailer. It says The Rain Season 3 Only on Netflix on August 6, 2020. Thus, The Rain season 3 release date is 6 August 2020. 
Previous predictions:
Up until now, Netflix has not set up a release date for the Rain season 3. Although, according to several resources, the post-production of the rain's third installment is off to a final ending. Therefore, viewers can expect the show to come out any-month soon in 2020. 
Who are all in the cast of "The Rain" TV series?
Alba August starring as Simone Andersen

Lucas Lynggaard Tønnesen starring as Rasmus Andersen

Mikkel Følsgaard starring as Martin

Lukas Løkken starring as Patrick

Jessica Dinnage starring as Lea

Sonny Lindberg starring as Jean

Clara Rosager starring as Sarah

Evin Ahmad starring as Kira 

Johannes Bah Kuhnke starring as Sten

Lars Simonsen starring as Dr. Frederik Andersen. He is Simone and Rasmus' father 

Jacob Luhmann starring as Thomas, Apollon "stranger"

Angela Bundalovic starring as Beatrice 

Natalie Madueño starring as Fie

Iben Hjejle starring as Ellen Andersen, Simone, and Rasmus' mother

Bertil De Lorenzi starring as Young Rasmus

Anders Juul starring as Jakob, Sarah's older brother
Is there "The Rain Season 3" Official Trailer?
No. but, watch The Rain Season 3 Date announcement teaser launched by Netflix. Here begins the real-time entertainment:
What is "The Rain" plot?
The Rain takes its audience into a post-apocalyptic set when Scandinavia had wiped out of humans six years ago. This was caused by a virus carried by rain droplets. Simone and Rasmus, the siblings were living in bunkers up until now. But now, it is time for them to go out and find their father who left them in the bunker and disappeared. 
When the siblings start their journey, they join several apocalypse survivors who believe that the siblings' father must know the reason as well as a cure for the virus. 
The Rain season 2 ending explained!
In the previous episode of the Rain, Lea sacrifices her life for Simone. Consequently, Jean reacts negatively, now, he is plotting revenge against Simone and everyone. He is grief-stricken, yet, the siblings are unharmed. Martin and Patrick are struggling on their own during the grim encounter. We are yet to view what happens next in season 3.
Epilogue…
In conclusion, today, Netflix has finally confirmed the forthcoming of The Rain season 3. It is coming on the 6th August 2020. So, are you ready to say hello to the finale season of the rain? And, soon binge-watch it online on Netflix. 
If you are a first-time viewer of the show, check out former official trailers of The Rain.