For the longest time in order, American television is witnessing the same series of superheroes. But recently, in 2019, Netflix had brought a real sci-fi comedy gem for its viewers in the view of the Umbrella Academy initially published by the Dark Horse Comics. Now the audience is eagerly waiting for The Umbrella Academy Season 2 pending for release this year. 
Earlier, there were rumors of the show getting delayed due to COVID-19 widespread. However, Netflix has proven the world wrong and now is bringing back season 2 this week to pull its viewers out of boredom this quarantine.
Are you thrilled to know some of the in-depth details about the Umbrella Academy Season 2? You have done an excellent job coming at this platform, let's get started:
What is the Umbrella Academy Season 2 release date?
For the most part, you will be thrilled to know that The Umbrella Academy Season 2 is coming out this Friday on 31st July 2020. The show has a mind-bending vibe to it. Using an offbeat storyline, the Umbrella Academy Season 2 official trailer will definitely give you a chilling feeling down your spine – in a good way. So without any further ado, let's take a glimpse of the Umbrella Academy Season 2 first-look!
What is the Umbrella Academy plot?
To begin with, the Umbrella Academy follows the storyline of a twisted family in a world full of the chances of apocalypse at any time soon. 
In the backstory of the show, seven women in different parts of the world got pregnant out of nowhere. After nine months, these 7 women gave birth to 7 children with a strange vibe to them. Of course, these children were born out of wedlock and other circumstances, so, Sir Reginald Hargreeves adopts all seven children and allows them to study under the Umbrella Academy.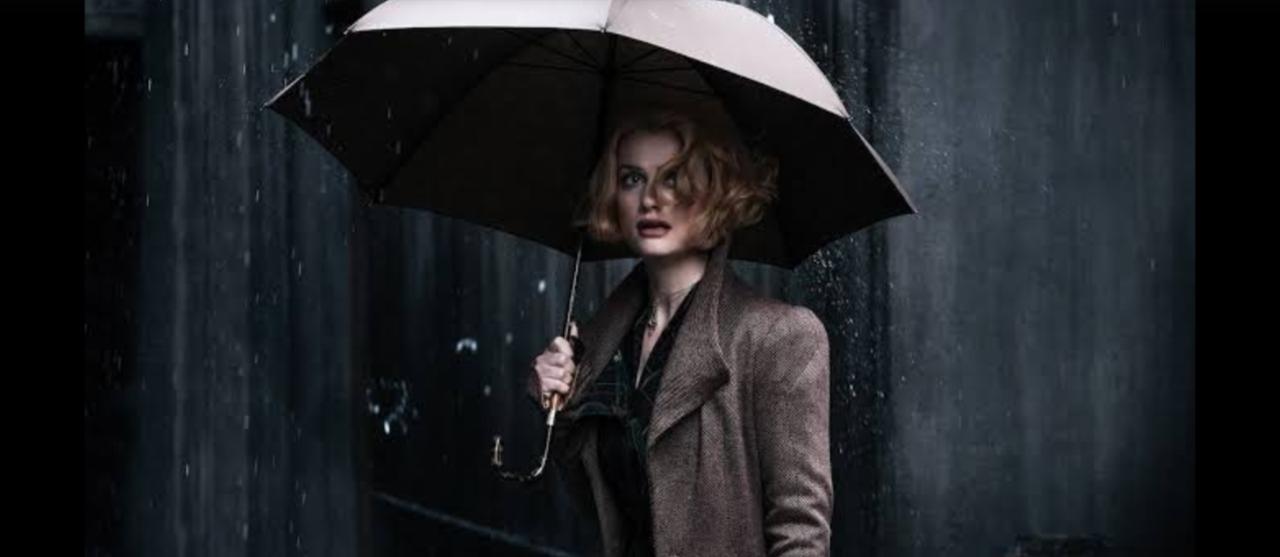 Although, with time, six of seven children develop their superpowers. But, Vanya didn't show signs of having any supernatural vibe to her. 
In the present time, all seven children has grown ups and have their own way of living. For example, Luther is living on the Moon as part human and part Ape. Klaus is a drug addict, Vanya is a simple violinist, and others are also busy in exploring their powers beyond words.
However, one day all seven siblings reunited to find out what happened to dead Sir Reginald Hargreeves. On the one hand, where siblings were troubling to deal with the death of their stepfather, "Number Five" returns from the future and informs his siblings about an apocalypse impending. This leads to the urges of protection and suspicions among the siblings, and they start their journey to find out their motive in life and learn about their distinct families.
Who are all in the cast of the Umbrella Academy Season 2?
 Ellen Page is appearing as Vanya Hargreeves. She is also called "The White Violin" and Number Seven.
Tom Hopper is appearing as Luther Hargreeves. Also known as Spaceboy or Number One. Cameron Brodeur is playing the role of a younger Luther.
David Castañeda is appearing as Diego Hargreeves. Also known as "The Kraken," or Number Two. Blake Talabis is playing the role of a younger Diego.
Emmy Raver-Lampman is appearing as Allison Hargreeves or The Rumor or Number Three.
Eden Cupid and Jordana Blake are playing Allison as a teenager and a 4-year-old, respectively.
Robert Sheehan is appearing as Klaus Hargreeves or The Séance or Number Four. He is a drug addict. His power is to communicate with the dead. Dante Albidone is playing the role of a younger Klaus.
Aidan Gallagher is appearing as The Boy. He is Number Five – who can time travel to the future and fly to space. Jim Watson and Sullivan are playing an adult and elderly Number Five.
Mary J. Blige is appearing as Cha-Cha.
Cameron Britton is appearing as Hazel, who is Cha-Cha's partner and a fellow assassin.
John Magaro is appearing as Leonard Peabody. Vanya's romantic interest. Leonard was fond of the Umbrella Academy and always wanted to join. However, humiliated by Reginald, he distanced himself from the seven siblings.
What is going to happen next in the show?
According to the trailer of the Umbrella Academy Season 2, all seven siblings are on the verge of Apocalypse. Number Five travels back to November 25, 1963 – the end of the world and then, he travels back in the past in Dallas ten days before the end of the world when he discovers some very twisted facts about his family. 
Hence, to know what happens next, stay tuned on this reading. Get ready to binge-watch The Umbrella Academy Season 2 on 31st July 2020.